valid8Me now provides the option to upload your documents via a desktop Customer Portal. Here we will detail the process for uploading Corporate documents using the desktop Customer Portal
Customer Portal Setup
Note: You may also set up your digital identity vault via the customer portal by visiting login.valid8me.com and selecting Continue to Customer Portal.
If you have received an email from an onboarding company to connect then you will see the available options to share your documentation detailed below the request. Select "Use on Desktop Web App", as seen here:
---
You will now be prompted to create your digital identity vault via the Customer Portal. Follow the onscreen cues and confirm the security code via email. You will then be automatically logged into your account: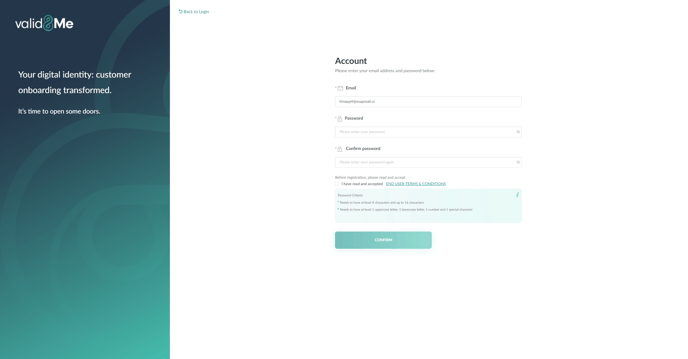 Once logged in to your Customer Portal you will see Registration Steps to complete. Here is an example of a Corporate Client.
Complete your corporate identity
Upload your company logo
Add Authorised Representatives Documents
A connection request from an onboarding company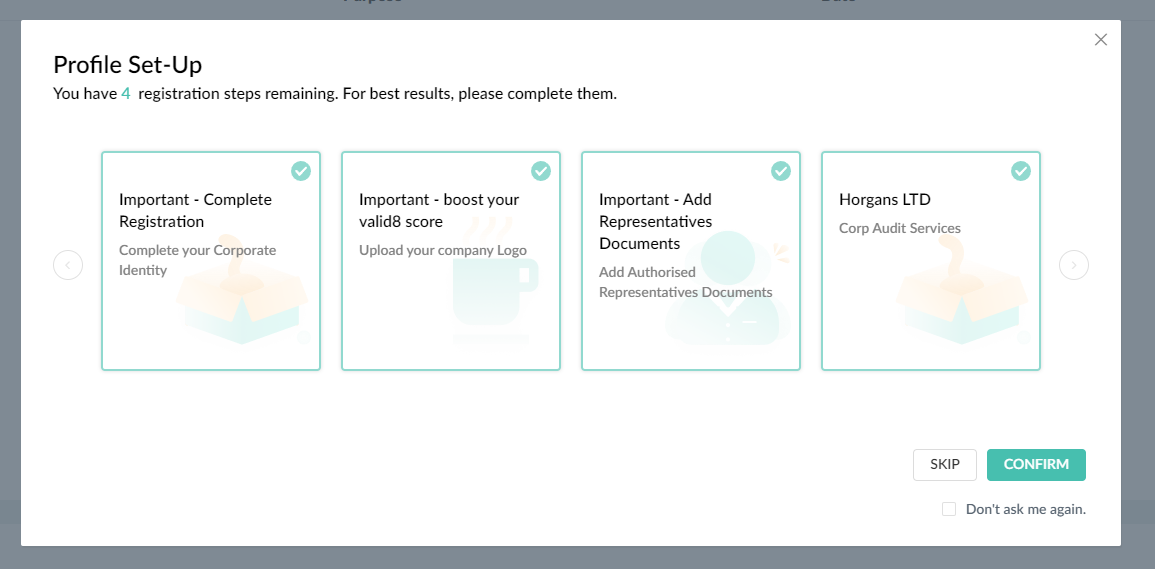 Once you have completed your corporate identity and uploaded your company logo, you will now have the option to add an Authorised Representative. This can be a director, shareholder, partner, owner, etc. You can add them now or later.
If your Authorised Representative has their own personal/individual account on valid8Me then you can invite them using the Invite Online Reps tab. If you are managing the KYC documents for your Authorised Representative then you can create their profile locally and upload the documents yourself by using the Add Local Reps tab.
In this example, I'm going to Invite an online rep: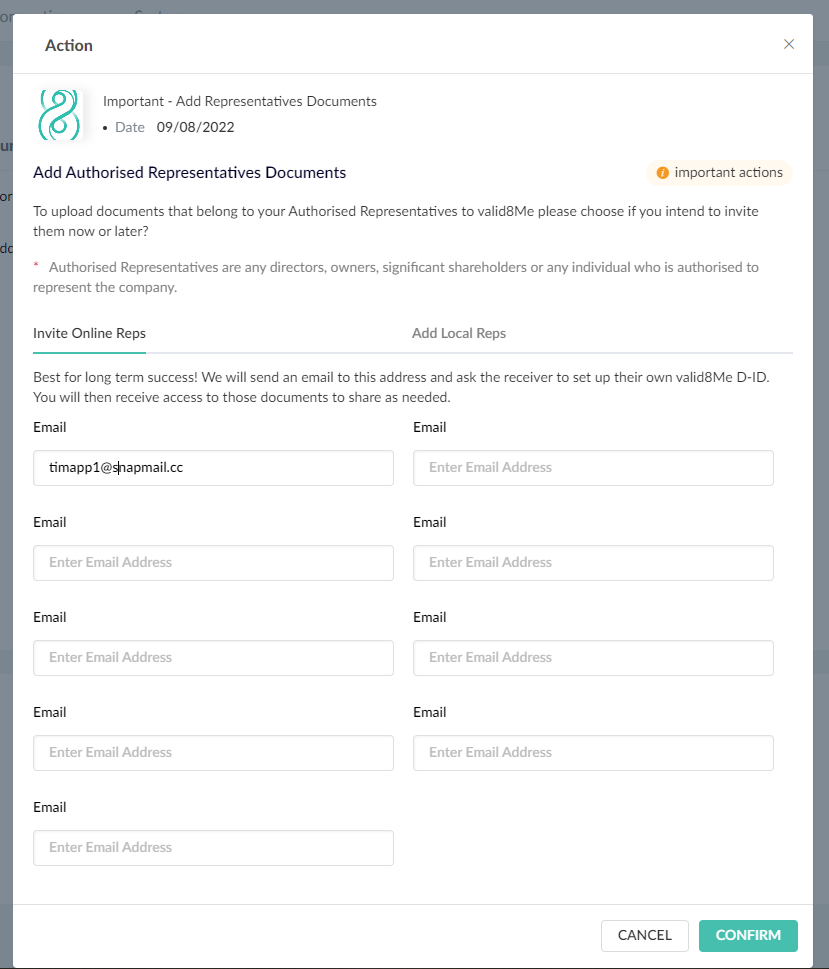 Once you have added their email and select Confirm, they will receive a request on their personal valid8Me account to consent to sharing their documents with you.
You also have the option here to add local representatives. Select Add Local Reps and add their information. You can invite them to set up their individual account later if you wish.
Accepting Connection Request to share documents
If you are setting up your portal after receiving an email from an onboarding company requesting to connect, you can move on to the final step. Make sure that all of the requested documents have been uploaded: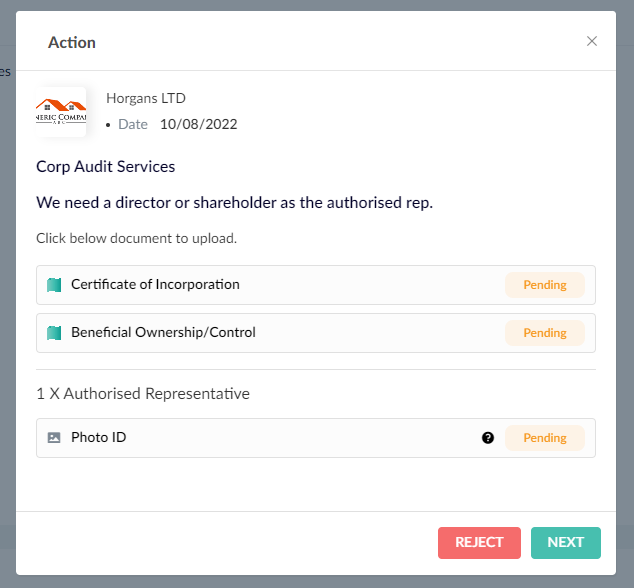 Select the Pending documents listed onscreen and upload. Select Next and choose between an online and local rep. If there are none available then you can create a Local Rep and upload their documents to complete the process.
Note: If you need any assistance with this process please feel free to contact us on support@valid8me.com