A guide as to how an onboarding company would communicate with a customer.
An onboarding company may wish to communicate with a customer for several reasons on valid8me such as to inform them a document has expired, to inform them that a document is unclear or to let them know that they need to submit another document for a particular product/service.
The query function on valid8me is a useful way of communicating these messages to a customer.
To use the query function, you first need to select the connections tab on the left then select the customer you wish to communicate with.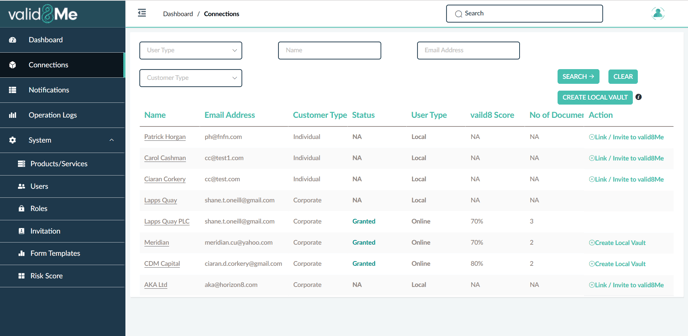 When viewing the connection between you and this customer, select the Query button on the top right.


You will then be required to fill in information relating to the purpose of the query, the relevant connection case, and the product/service in question. You can also specify whether you want a document from an authorized representative.
After entering the relevant details, select Send and the query will be submitted.