A step by step guide as to how an onboarding user would disconnect from a customer.
An onboarding company may wish to disconnect with a customer on valid8me if they no longer provide them with a product/service or if they never meant to connect with them.
To remove the connection, you must first view your connections by selecting the Connections tab.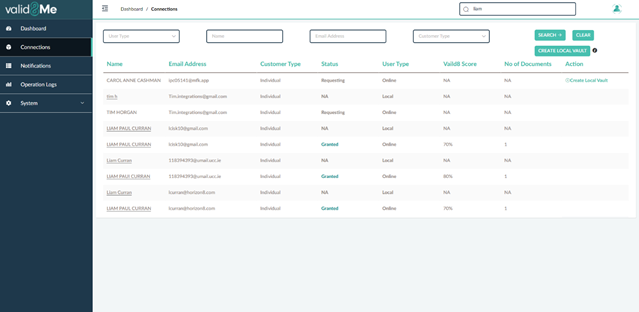 By selecting on the connection you want, you are then able to view the connection you have with the customer in detail.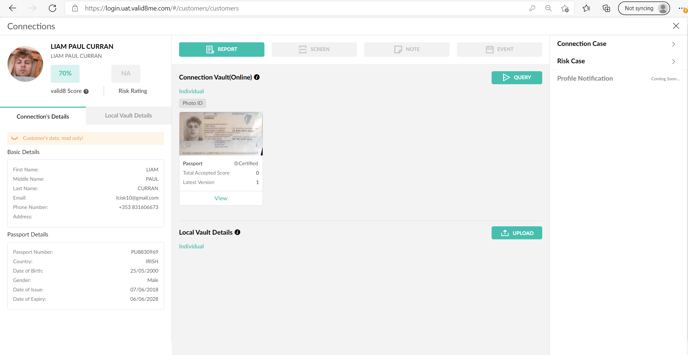 By selecting Connection Case on the top right and then clicking on the Case status, you are given the option to set an end date to the connection case, which will then disconnect you and the customer at this date.