A step by step guide as to how an onboarding user would get a colleague set up as an onboarding user also.
An onboarding administrator will sometimes want to allow another member of their company to use valid8me.
The onboarding administrator can invite the potential user to the portal and if the user is set up, the administrator has control over various things such as the new user's capabilities and controls i.e., they can decide what the new user can and cannot do on valid8me.
To invite someone, you must select the Systems tab on the left then Invitation. This will bring you to the invitations screen.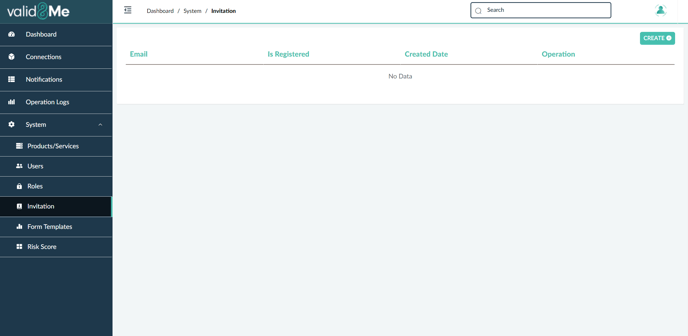 From here press the Create button which will then allow you to invite the user.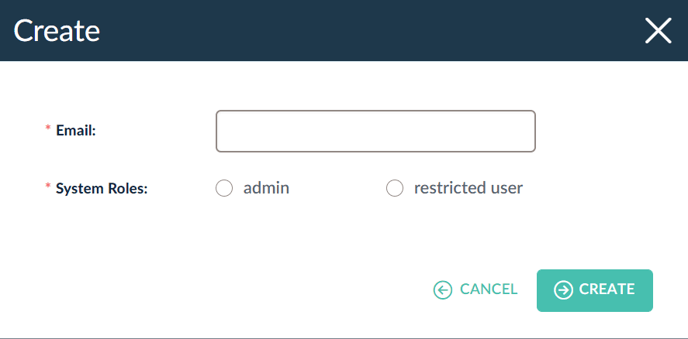 After entering the email address of the potential user, you then get to decide what their capabilities are.
If you want the new user to have the same capabilities you have, select Admin then Create.
If you want to restrict their capabilities, select Restricted User then Create.
To edit the users' capabilities, select the System tab again and then Roles.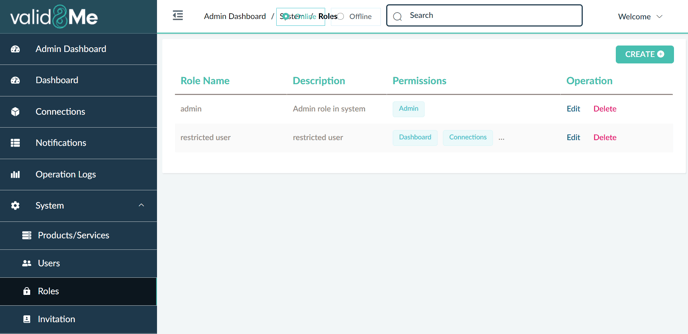 You will then be able to change the capabilities of the user after selecting the Edit button.