A guide as to how an onboarding company can tell if a customer document is valid or not.
The documents that an onboarding company receive from customers are passed through forensic checks before the onboarding company makes a decision on whether to accept the document or not.
There are many checks that take place on a document from which the onboarding company can make their decision.
After selecting Connections, select the name of the customer that you wish to examine.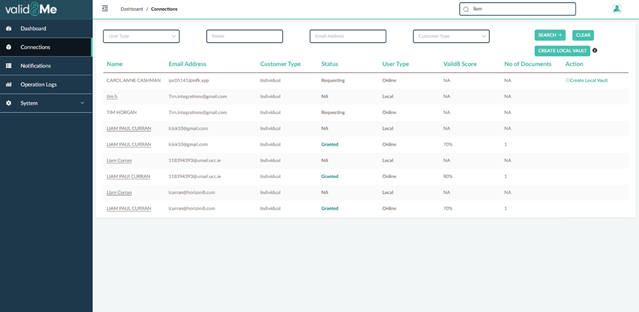 You will then be brought to a screen showing the customer details, including the documents they have provided.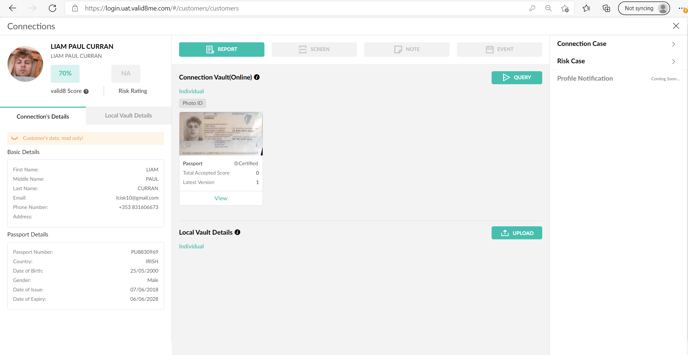 By pressing View, you can view these documents in more detail.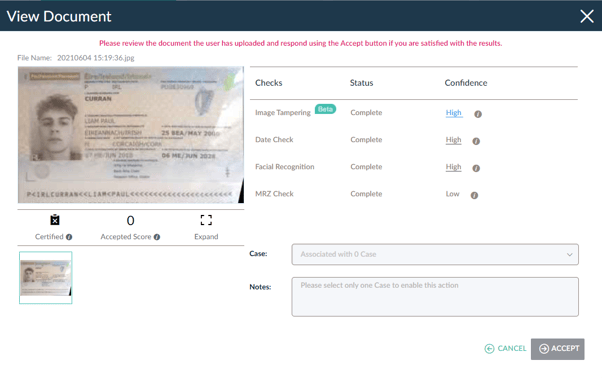 The "Accepted Score" feature shows how many companies have already accepted this document. The document is also assessed under various headings such as tampering, date check and facial recognition.
Valid8me uses technology to examine the document and analyses it under these headings with a confidence level of its validity.
The onboarding company is then able to make an informed decision on whether to accept the document or not.