A guide as to how an onboarding user would upload customer information to an offline vault.
A local vault can be useful to an onboarding company if its customers do not wish to download the valid8me app.
The offline vault means the onboarding company can enter information about the customer without the need for any connection case.
Once somebody becomes a customer, you should make a local vault.
Before a connection case is created between you and the customer, you will want to store and manage their documents in a safe way.
To upload to the local vault, you must first select the connections tab on the left to view the different connections you have with customers.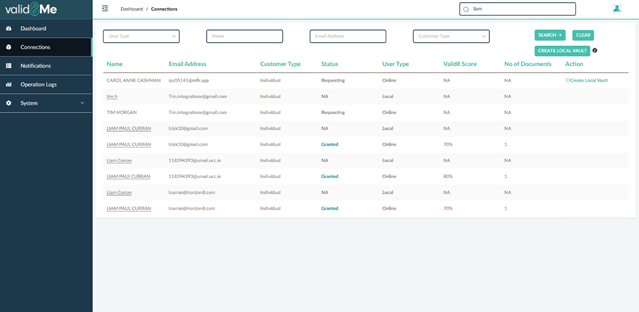 You should then select the customer you wish to upload information about. This will bring you to a page showing all their details.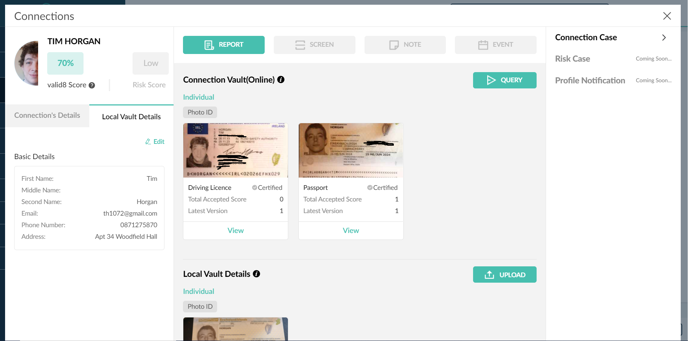 By selecting Local Vault Details on the left-hand side, you can see the offline vault details about the customer and selecting edit allows you to upload more information.