This will be a guide detailing how a client can add a local Authorised Representative to their corporate profile on the valid8Me mobile app.
Reasons for adding a Local Authorised Representative:
If you manage the KYC on behalf of your Authorised Reps.
If you have the Authorised Reps documents' to hand.
If you are an Authorised Rep of this corporate company.
If you are having an issue with duplicate or conflicting email addresses.
To add a local Authorised Rep you will first need to login to your corporate profile on the valid8Me mobile app. From here you select Document at the bottom of your screen and then select the Upload option: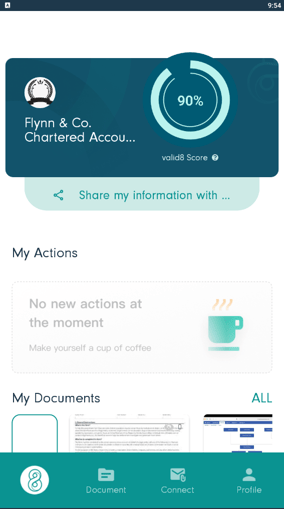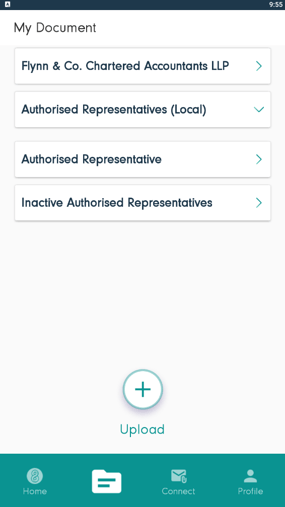 Select Authorised Representative > New Reps > Fill out the relevant fields and select Confirm: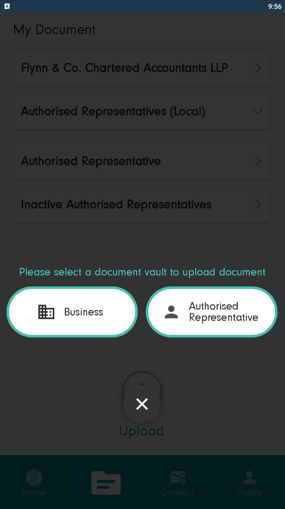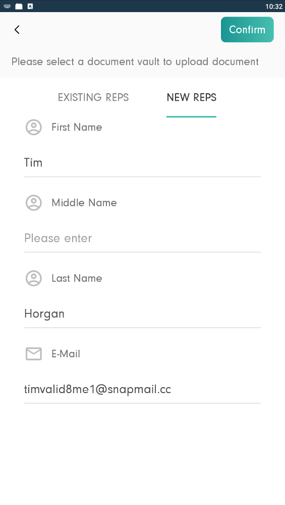 You will now be prompted to add the Authorised Reps' documents. Select whichever documents are applicable to you from the dropdown and select Upload: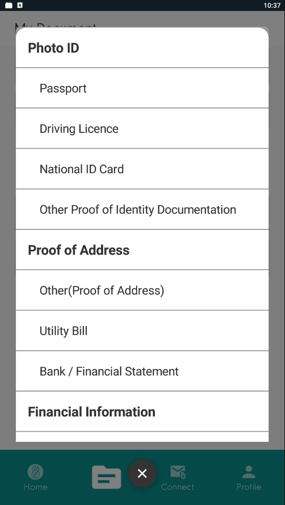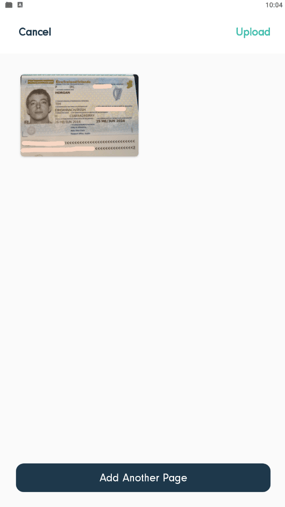 Once the document has been uploaded you can now confirm that the details are correct: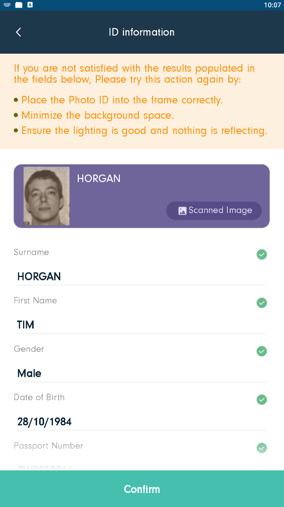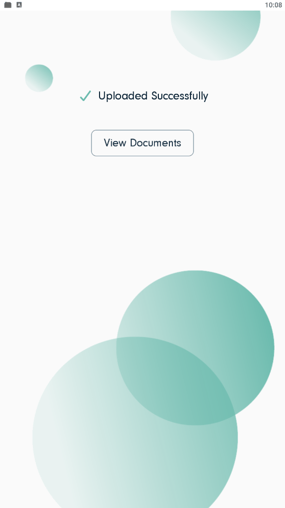 Once you have completed this process you will see your local Authorised Representatives listed here on the My Documents page. Select the Reps' name to view the documents that have been uploaded: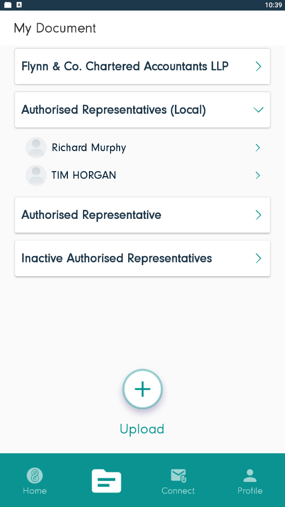 If you receive a request for an Authorised Reps' documents then please follow this workflow.
The first step is to select the action on the home screen > Review the action and select Next: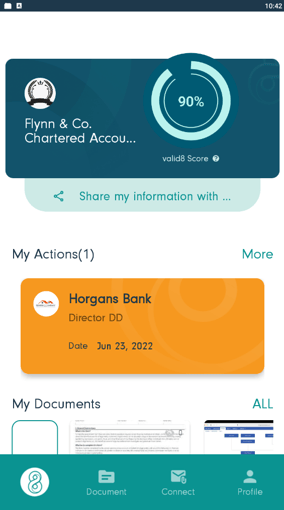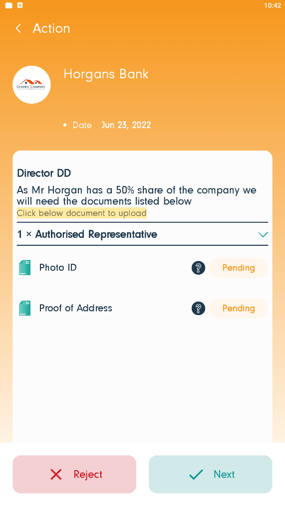 Select from the local Reps added by the Corporate and select Yes, I'm sure > Review the documents and select Consent: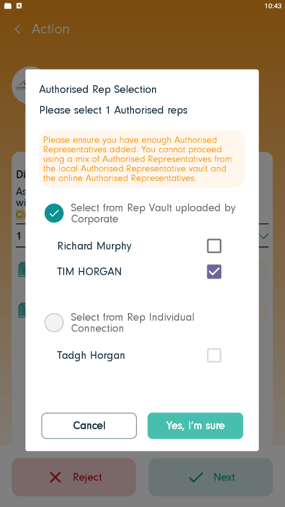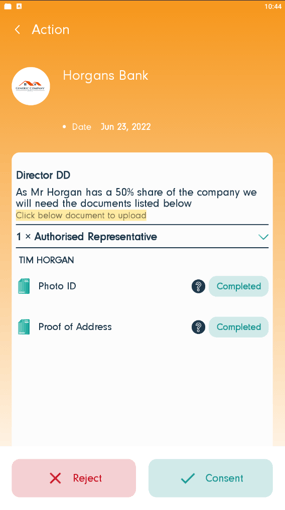 If you need any assistance with these steps you can email support@valid8me.com.