A step by step guide as to how an onboarding user would auto fill a local vault with an online customers details.
If an onboarding user has connected with a customer and now wants to create a local vault for the customer, they can auto populate the local vault with some of the online customer details.
When you go to create an offline vault for an existing customer, their email address will be pre populated as shown below.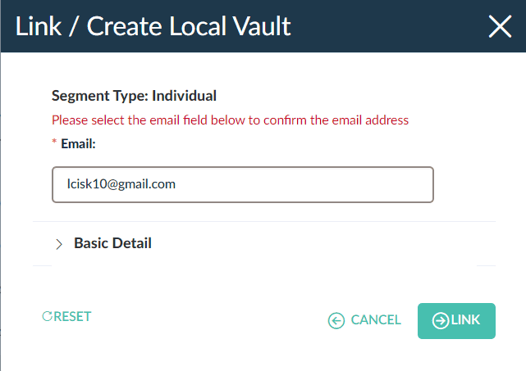 By clicking on the field containing the email address, a message will appear telling you whether this particular email address has been used for a local vault yet.
If the message says the email address hasn't been used yet to create a local vault, the onboarding user will be able to auto fill the local vault with details from the online connection.