A step by step on how to connect with an onboarding company to share your documents.
To share documents with a company you need to use the Search Function in the valid8Me App.
The search function can be found by selecting the Connect tab at the bottom of the screen.
Add the company's name to the search bar to connect.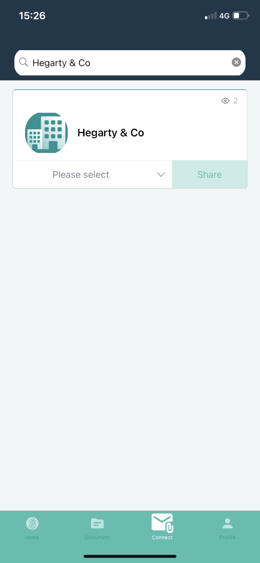 If the company you are looking for does not appear in the search bar, you can manually share your documents via the valid8Me share button. You'll need the company's email address to send the connection request.
On the valid8Me App, navigate to the Share button as shown below.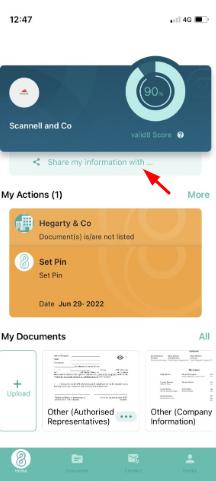 You will need to enter the company's email address and tick the files you would like to share with that company. The onboarding company will get notified that you have shared documents with them.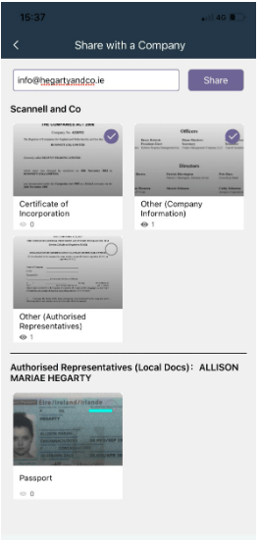 If you need any assistance with these steps you can email support@valid8me.com.