A detailed guide as to how an onboarding company would respond to a revoke request from a customer.
A customer may wish for their document not to be viewed anymore by a company therefore they may issue a revoke request.
A revoke request is a request to revoke the rights of the company to access the document in question.
It is up to the onboarding company to respond to the revoke request.
To view a revoke request, select the Notifications tab.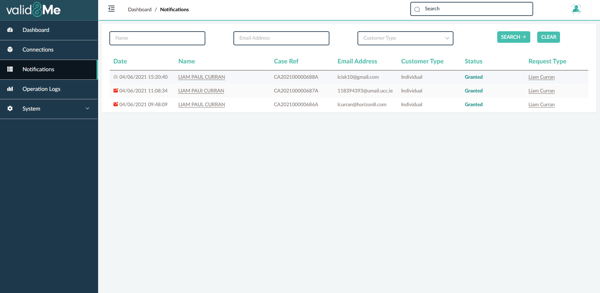 From here you will see all the interactions between the onboarding company and the customer.
Under the "Status" heading you can see whether access has been granted or not to the document or whether a revoke request has been issued.
To respond to a revoke request, click on Revoke Requested and a revoke response section will then appear.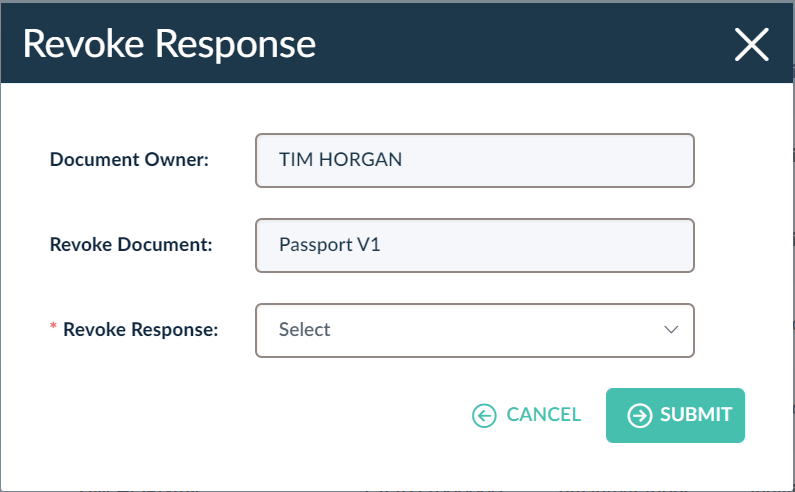 This section contains the document owner, the revoke document, both of which are automatically filled in, and your revoke response.
Your response can either be to acknowledge the request, to revoke access or to initiate a customer error.
The response determines whether access can be revoked immediately or else the document sees out its legal term.