A step-by-step guide on how to revoke access to your documents from an onboarding company.
You can choose to revoke access to a document at any time from an onboarding company using the valid8Me App.
On the valid8Me Home Page, navigate to your documents and select All.
Select the document(s) in your vault you would like to revoke.
Select the company on the list you believe does not need access and select Revoke All.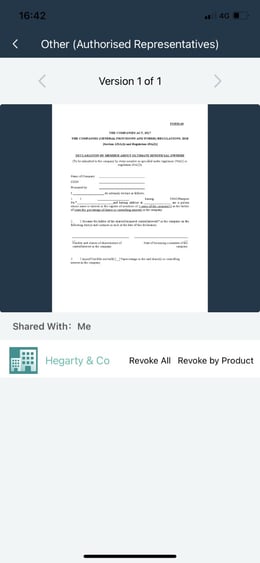 You also have the option to Revoke by Product to revoke access to a certain product/service.

Please keep in mind that some organizations are legally obligated to retain your information for a specified period of time. As this retention period can vary we recommend contacting the organization in question to clarify.
If you need any assistance with these steps you can email support@valid8me.com.