A step by step guide as to how a customer would search for a company to connect with on the mobile app.
A retail or corporate customer can connect with an onboarding company just by searching their name and sharing their documents for a particular product/service.
To search for a company, select the search tab at the bottom of the screen. From here you can search for any company you want.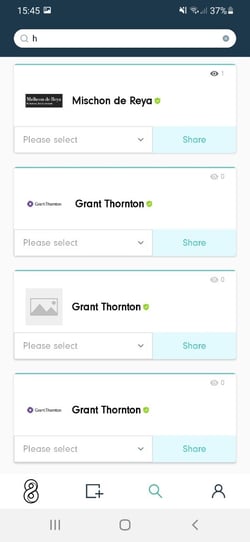 After finding the company you wish to connect with, select the product/service you wish to avail of, then press Share.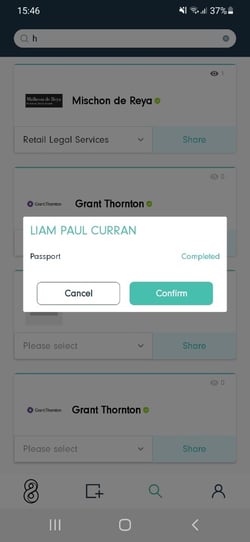 In this case, we are trying to connect with Mischon De Reya for retail legal services.
If you already have the relevant necessary documents for this product/service uploaded, the connection request will be made. If not, valid8me will inform you that you are missing some documentation.