A step by step guide as to how a customer would upload more documents on the mobile application
A customer may wish to upload documents at their own leisure or on request from an onboarding company.
To upload a document, after logging in to the mobile app, select the + icon second from the left at the bottom of the screen.
This will give you the option of whether you want to upload a picture you already have of the document or if you wish to take a picture of the document.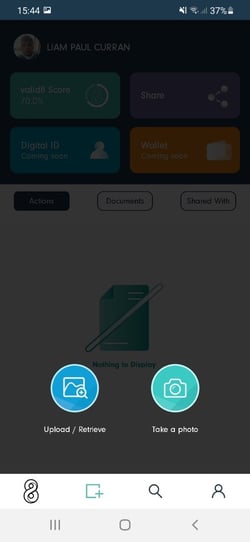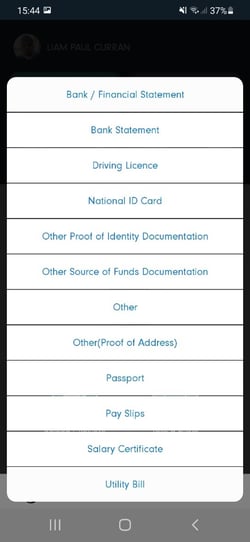 If you select Upload/Retrieve, you will then select from a list the document you wish to upload.
After you select your preferred document, you will then select the document from wherever it is stored on your phone, you will then see how valid the document is after examined by valid8me.



By pressing confirm, the document will then be uploaded to your list of documents.