A step by step guide on how to add a note to a product/service.
You now have the option to add a custom note on a Product/Service creation screen and when communicating with clients via the mobile app.
To begin you will need to navigate to System - Product/Service on the left-hand panel when in the Online Portal and complete the following.
To construct a Product/Service, click Create in the top right-hand corner of the screen.
At the end of the form, you will see the option to leave an optional note for your clients.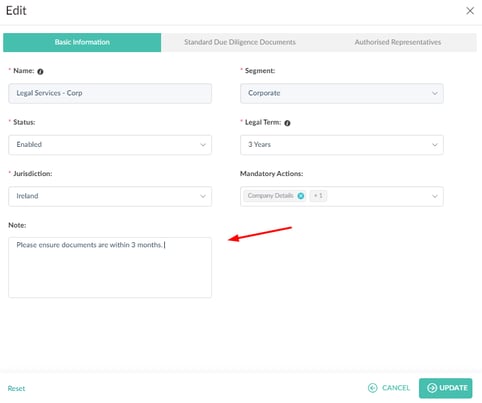 This note isn't permanent and can be changed on a client-by-client basis if needed. To amend the note upon inviting a client to valid8Me, follow these steps
Navigate to the search bar in the top right-hand corner of the screen.
Enter the client's email with whom you would like to connect and add the product/service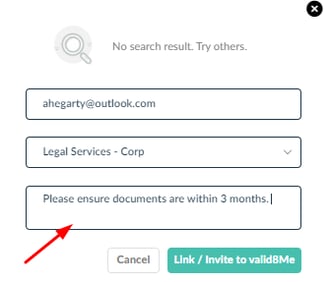 To amend a note when sending a query to an existing client, follow these steps
Navigate to Connections on the left-hand panel and click on the client you wish to send the Product/Service.
Click on the Query button and select the new product/service you require. You will then see the optional note appear.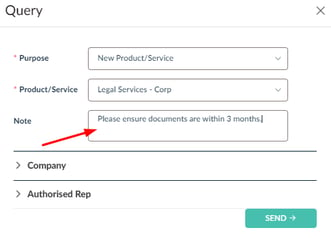 Your clients will see the Product/Service request within 'My Actions' on the valid8Me App. Once they click on it, the note will be displayed above the required documentation as shown below.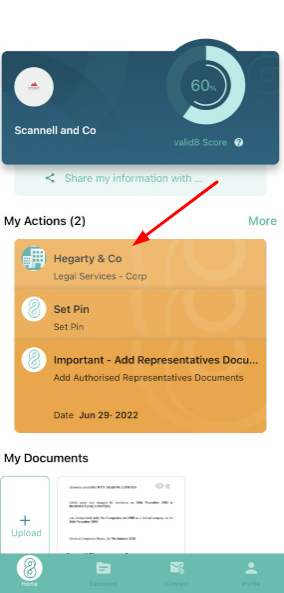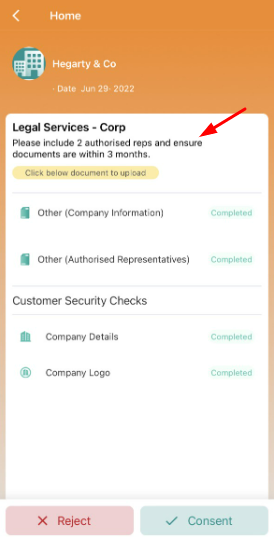 If you need any assistance with these steps you can email support@valid8me.com