valid8Me now provides the option to upload your documents via a desktop Customer Portal. Here we will detail the process for setting up your Customer Portal and uploading Individual documents.
Customer Portal Setup
Note: You may also set up your digital identity vault via the customer portal by visiting login.valid8me.com and selecting Continue to Customer Portal.
If you have received an email from an onboarding company to connect, you will see the available options to share your documentation below the request. Select "Use on Desktop Web App", as seen here:
You will now be prompted to create your digital identity vault via the Customer Portal. Follow the onscreen cues and confirm the security code via email. You will then be automatically logged into your account: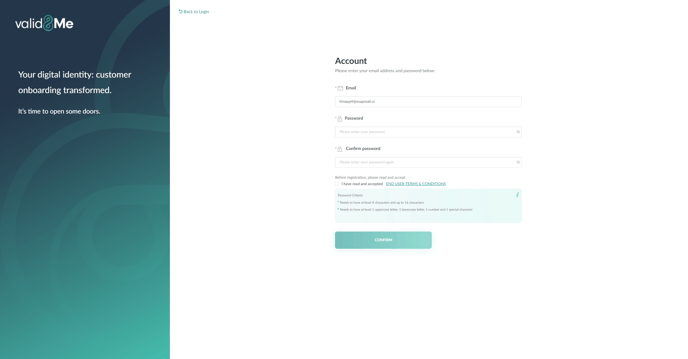 Once logged in to your Customer Portal you will see Registration Steps to complete. Here is an example of an Individual Client:
Complete Liveness Detection
Take a Profile Photo
Take a Picture of Your ID
Verify your Phone Number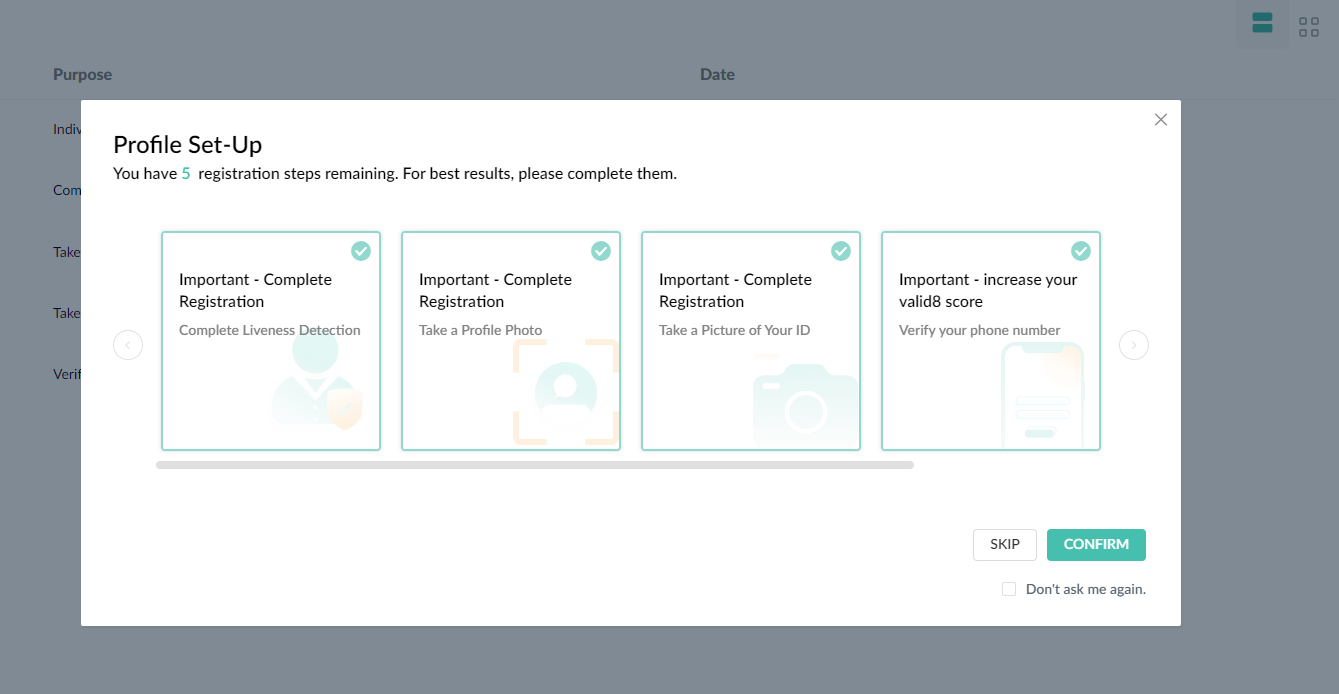 Once you have completed the initial tasks for the account setup, you can now move on to accepting the connection request from the onboarding company and share your documents. If you are not prompted as part of the Profile Steup steps then the connection request can be found under Actions:
Select the Pending icon to upload your documents and select Consent once you are happy to move forward: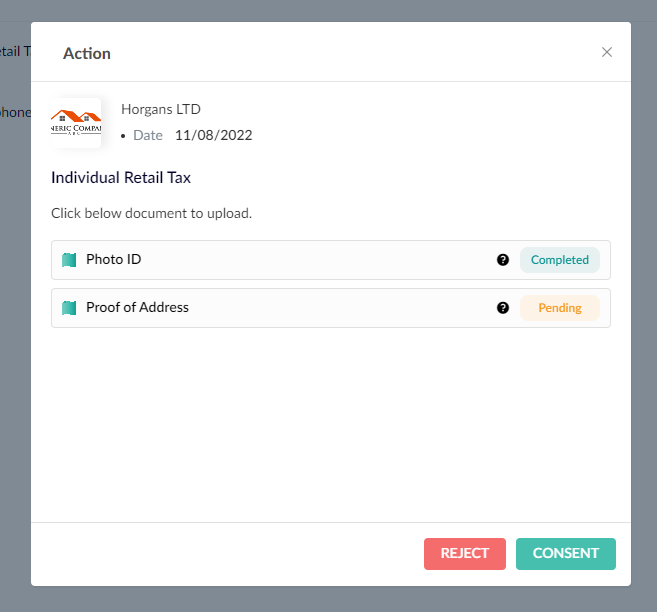 You have now set up your Customer Portal, uploaded documents, and accepted a connection request.
Here is a step-by-step guide on the process
Note: If you need any assistance with this process please feel free to contact us on support@valid8me.com