A step by step guide on how to use the valid8Me Report Builder.
You can create a report within the valid8Me portal to filter corporate and individual clients based on documents they have provided and/or risk ratings added. Follow these steps to build a report.
On the menu bar in the valid8Me Portal, click Report - Report Builder.
Click Create at the top right-hand corner of the screen to start building your report.

There will be a tab at the top of the form to choose between building a Corporate Client or an Individual Client report. You will also see a number of filters that can be adjusted:

You can choose to add certain documents along with date ranges.
You can choose to view clients with or without specific documents
You can choose to filter based on Risk Ratings.
In the example below we are looking at all clients that have a Drivers Licence uploaded.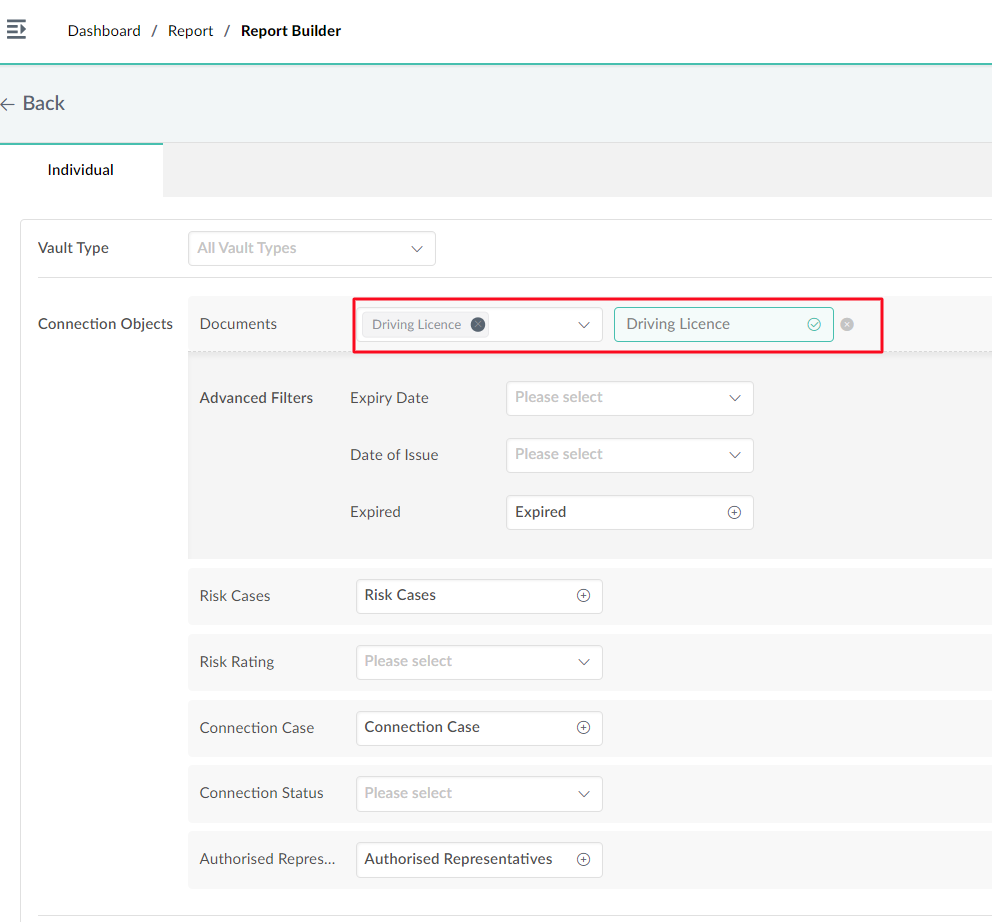 Once you have selected the filters needed, click the Save Report button at the top right-hand side of the screen.
You will be given the option to Name your report and provide a Description.




To export the report, click Run Report at the bottom right-hand side of the screen.


The page will populate with clients who match the filters within the report, click Export to download and save the report.


Your report will be saved as a CSV which you can open and edit using Excel or any other Spreadsheet.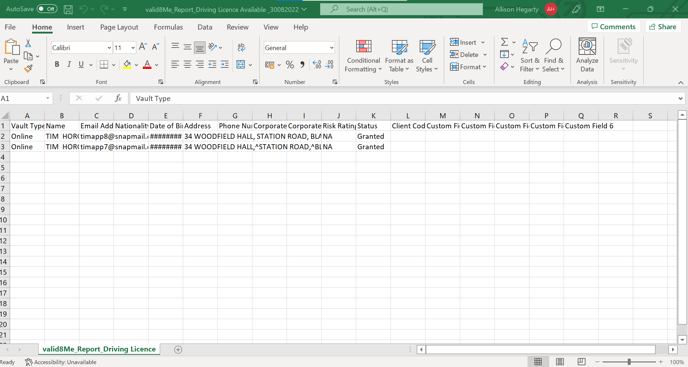 Now that you have created your report and exported it, you can share this data with your team. You can also navigate to your previously built reports and edit them if needed.
Note: If you need any assistance with this process please feel free to contact us at support@valid8me.com