A step-by-step guide on how to see which companies have access to my documents.
You may view who has access to your documents via the valid8Me App or the valid8Me Customer Portal at any time by following these steps below.
On the valid8Me App home page, navigate to the Documents tab at the end of the screen.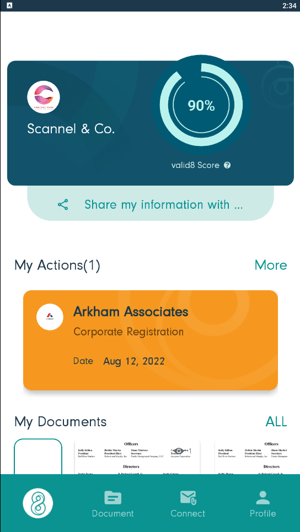 From here, click on the dropdown with your Company Name to view your documents.
Once clicked you will have visibility of all documents you have added to valid8Me as well as how many times your documents have been viewed by an onboarding company. See below...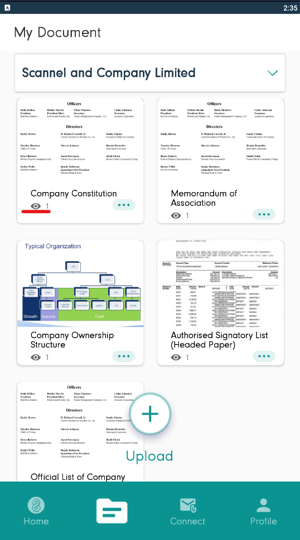 To view who has viewed these documents in more detail, click on a document to see more information, as shown below: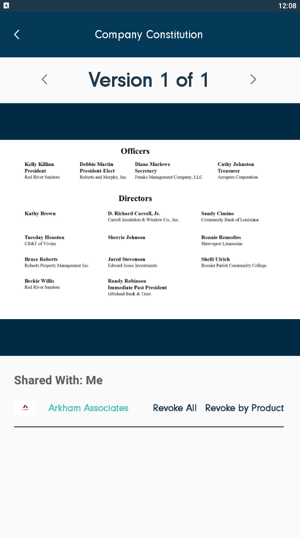 Now you can view which onboarding companies have access to your documents. You also have the option to revoke access if needed.
If you need any assistance with these steps you can email support@valid8me.com.