If a company has sent you a connection request and you cannot see the request on your actions, follow this article below.
Connection requests should appear almost immediately within My Actions on the valid8Me App. See below: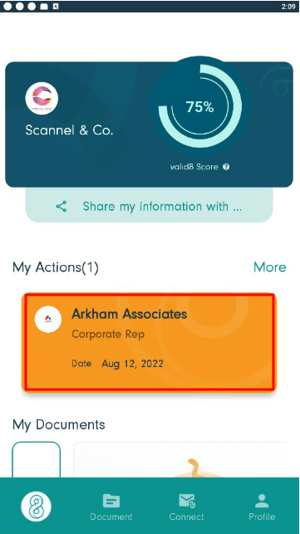 You will also receive an email within your inbox from valid8Me letting you know that the Onboarding Company has sent a connection request, as shown below: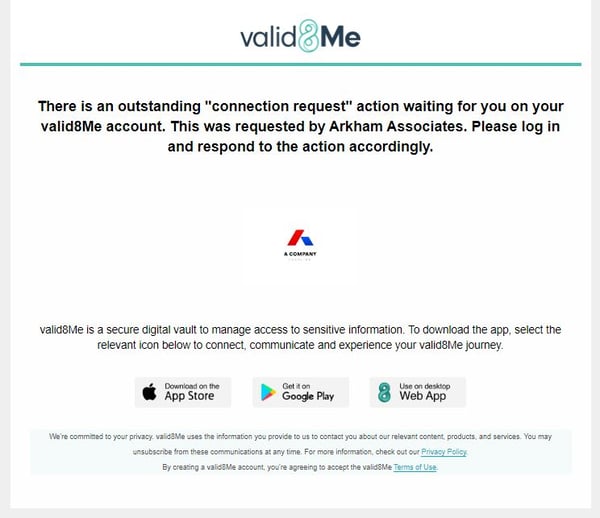 If you are not seeing the connection request it's very likely the email address used to register with valid8Me differs from what the onboarding company has on file.
Please confirm your email address with the onboarding company and if necessary ask that the connection request be sent again.
Alternatively, you may connect with the company yourself using the valid8Me search function. See how to connect with a company here: Connect With Onboarding Company
If you need any assistance with these steps you can email support@valid8me.com.